Tough projects
require tough tape
To achieve the strongest duct tape title, Brute Force® was tested against 19 other premium duct tapes of similar material and strength claims from around the world. The results were outstanding—outperforming the competitive tapes by more than 50 percent*.
When you're already called extreme, intense and ferocious — what's next? How about a test of our GUINNESS WORLD RECORDS title for the world's strongest duct tape. Check out the video above to witness four-time World's Strongest Man** Brian Shaw putting T-Rex® Brute Force to the ultimate test through multiple lifts and strength tests.
*Tests performed by an independent third party, Chemsultants International, in Mentor, Ohio, USA, between 31 March – 22 April 2021.
Brian is a 4-times World's Strongest Man winner, 11-times consecutive World's Strongest Man** finalist (the most ever), 3-times Arnold Classic champion, holds multiple world records and is a star of the new History Channel show 'The Strongest Man in History'.
**World's strongest man is not a title provided by or affiliated with Guinness World Records.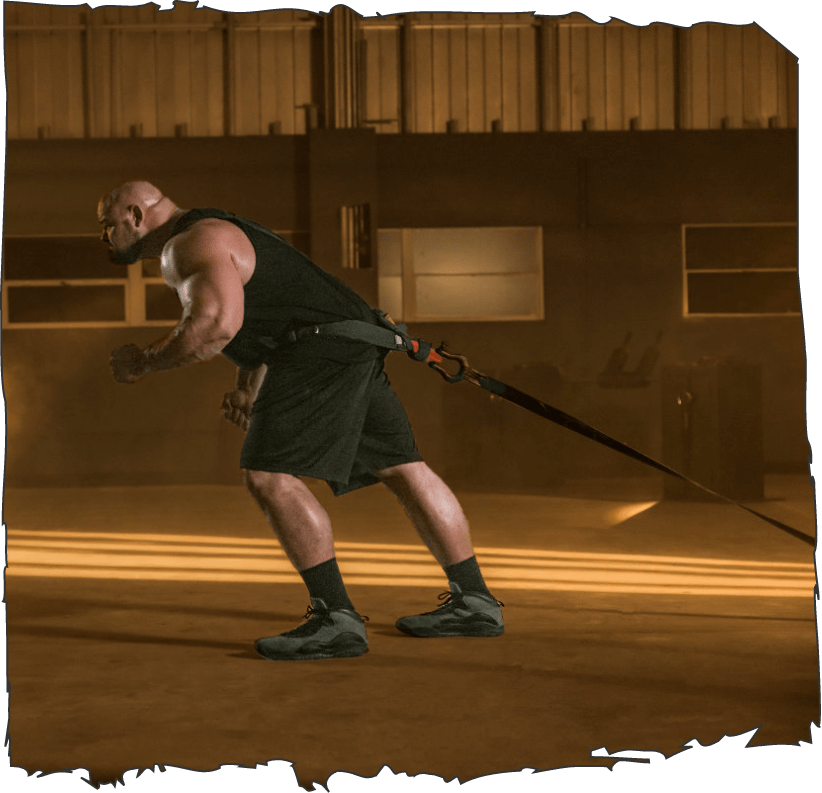 Setting the GUINNESS WORLD RECORDS title is an incredible achievement for T-Rex® Brute Force®. We've always claimed to be the strongest duct tape, but now it's official. Obtaining this title only helps our customers further understand what truly makes this product unique and why it's the perfect tape to keep on hand in your truck, garage or at every jobsite.

ASHLEY LUKE

| Senior Product Manager at Shurtape Technologies, LLC
700 Pounds of Strength
T-Rex® Brute Force® tape is designed for projects and challenges that require intense strength, durability and power, no matter the application. The tape is built with Forge-Link™ extreme tensile technology and one loop of tape can hold more than 700 pounds of weight. This premium tape features an aggressive, double-thick adhesive with a durable waterproof backing to quickly secure, fasten and hold all sorts of materials for any project.