T-Rex® Brute Force® - Black, 1.88 in. x 25 yd.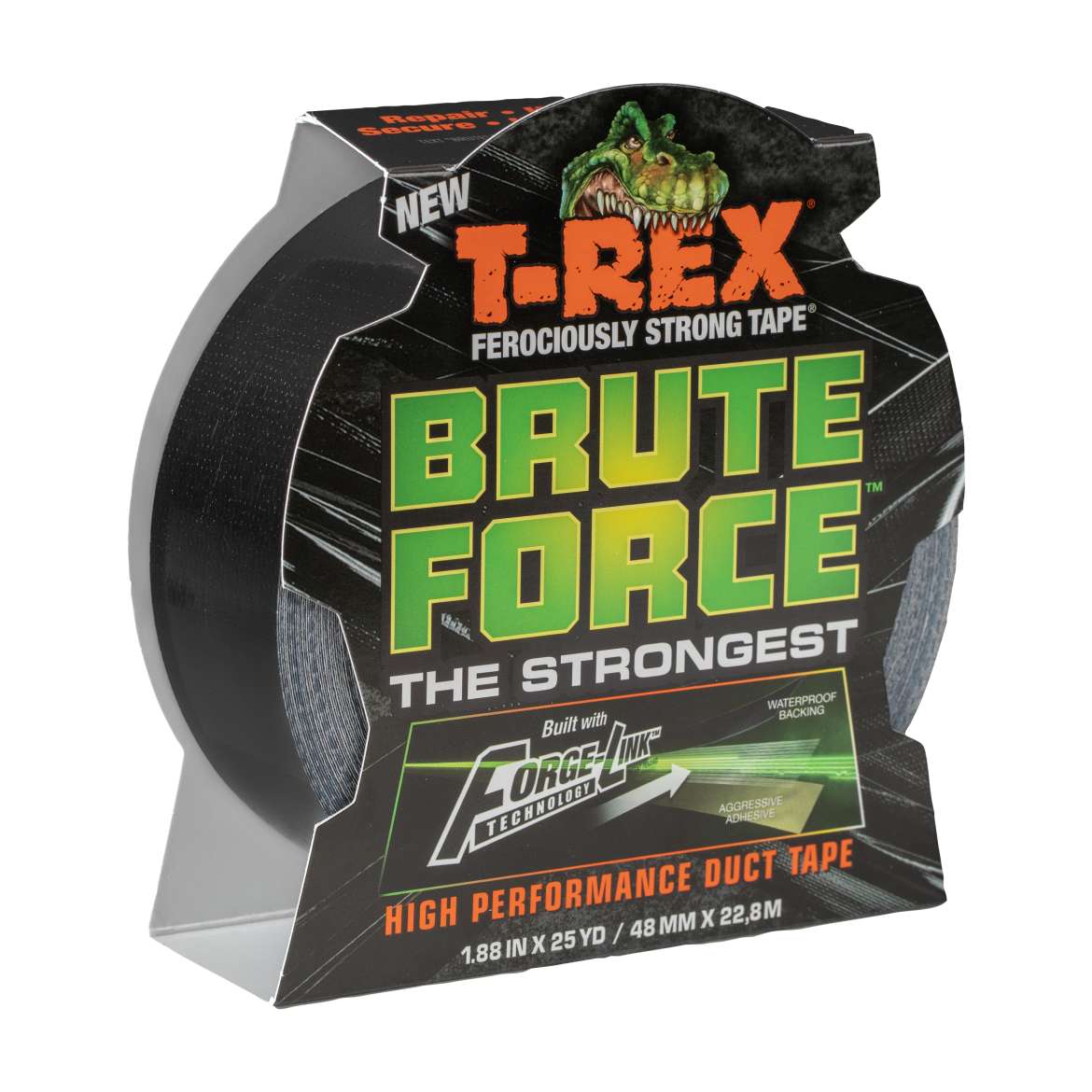 Sizes:
---
T-Rex® Brute Force® high performance duct tape is a bold next step in tape technology. Built with Forge-Link™ Technology, an extreme tensile cloth, one loop of T-Rex Brute Force tape holds 700+ pounds of weight, making it the strongest duct tape on the market, period. Too tough to tear by hand, this premium tape features an aggressive double-thick adhesive with a durable waterproof backing, so you can secure, fasten or hold all sorts of materials for any project, on any jobsite. Hold more. Do More.™ T-Rex Brute Force.
*Tests performed by an independent third party, Chemsultants International, in Mentor, Ohio, USA, between 6 July – 13 July 2022
---
---
Features:
Extreme tensile strength
1 loop of tape holds 700+ pounds of weight
Made with patented Forge-Link™ Technology
Waterproof backing
High tack, double-thick adhesive that sticks to rougher and dirtier surfaces, withstands severe pressure
UV resistant materials
The Strongest Duct Tape
Engineered to do more than any other duct tape.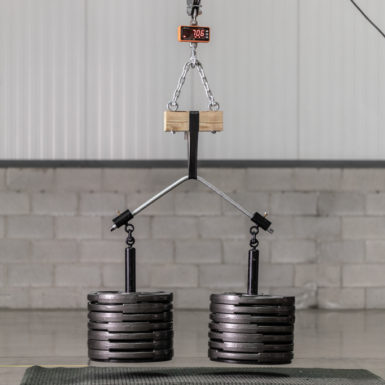 Forge-Link Technology
Extreme tensile cloth means Brute Force loop holds 700+ pounds.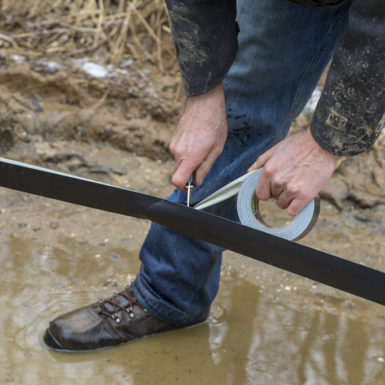 Unmatched Durability
Double thick adhesive makes it too tough to tear by hand.
---