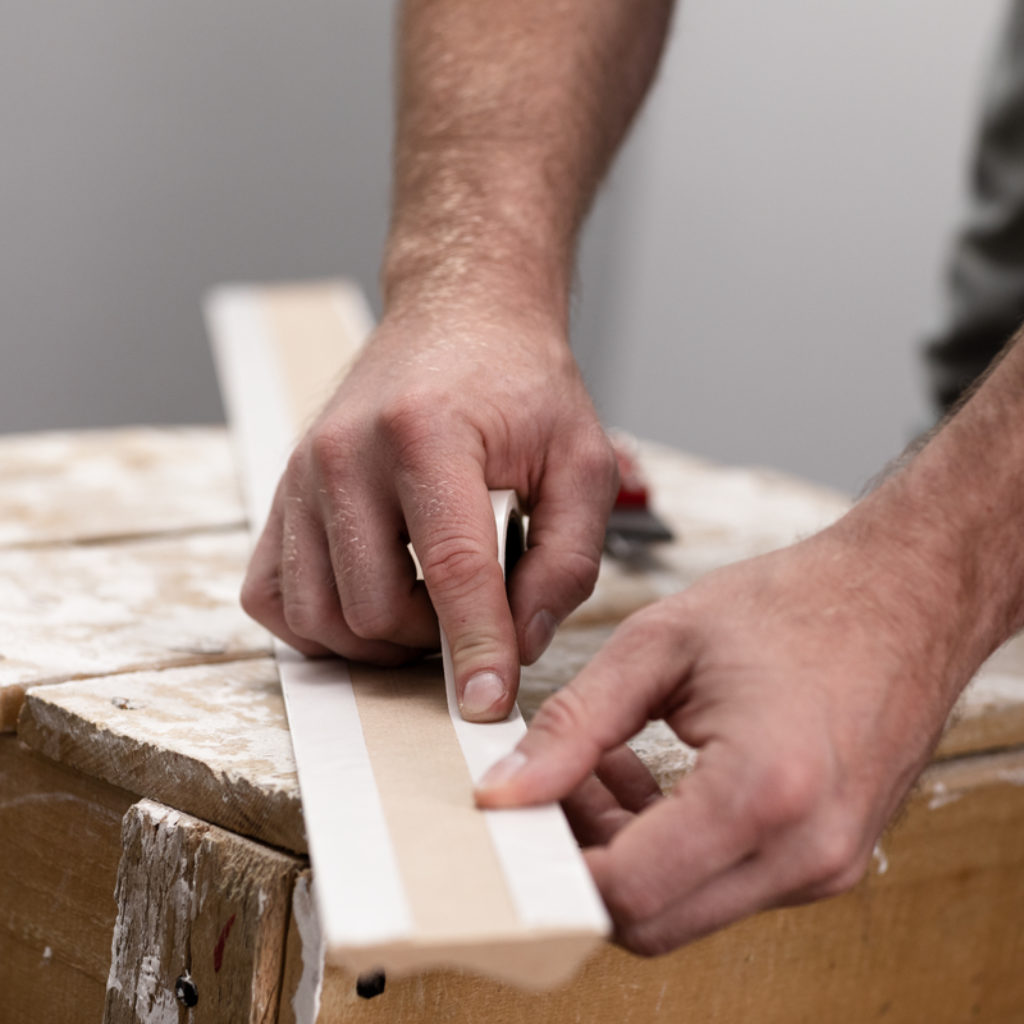 T-Rex® Super Glue Tape Vs. Traditional Glues and Mounting Tape
Hi, I'm Steve with T-Rex®. We manufacture the highest-quality tape products on the market and as you can see we have a full assortment of tape technologies and accessories. Today I'm going to explain the benefits of T-Rex® Super Glue Tape versus traditional glues. We're also going to help you understand the differences between T-Rex® Super Glue Tape and T-Rex® Mounting Tape.
Traditional Glues & Super Glues 
Traditional super glues and other glues can be used for a variety repairs and they're great because of their pinpoint accuracy. And because the liquid adhesive can flow into cracks and odd surfaces. Some problems with traditional super glues and other glues is that they have longer dry times. They can stain surfaces or they can bloom into materials so you might see the glue even after it's dry. Another problem is they can stick your fingers together and be an eye irritant. The biggest problem for me, though, is that the glue can dry out in the tube which can be very frustrating.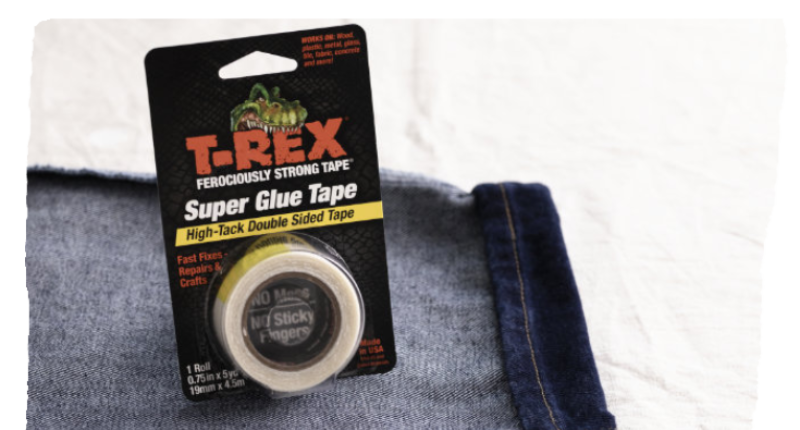 T-Rex® Super Glue Tape 
T-Rex® Super Glue Tape is a double-sided tape with a high tack aggressive acrylic adhesive. That adhesive is also clear so it's great for discreet repairs if you have a repair where you might be able to see the tape but you don't want to see that. The tape sticks on contact to a variety of surfaces like ceramic, concrete, glass, fabrics, metals and plastics. It also works on tile, wood and painted wood. And most importantly, it won't stain those surfaces or bloom into the surfaces - so you won't see that tape. I also really like that it will not dry out like a super glue so you can put this in your toolbox and not worry about it.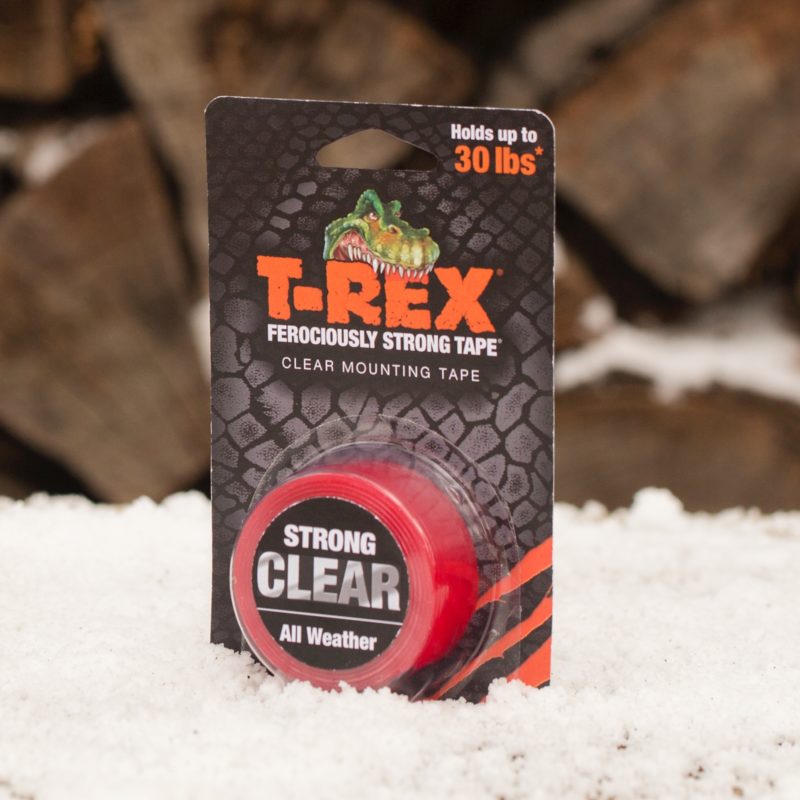 T-Rex® Mounting Tape
Now let's talk about mounting tape. While they may seem similar T-Rex® Mounting Tape and T-Rex® Super Glue Tape have a few important differences and uses. T-Rex Mounting Tape is a thicker, heavier duty foam tape that's ideal for more permanent applications like sticking a mailbox to a rough surface like brick or masonry. And it's really a heavy-duty product that you want to use in exterior and homeless applications. On the other side, T-Rex Super Glue Tape is a thinner tape for more discreet repairs if you don't want to see the layers of the tape holding things together. It also instantly sticks to surfaces after application and is ideal for surface-to-surface repairs like reinstalling a car decal or holding up a small section of chair rail. you can even use this for repairing hemmed pants or busted shoe soles. This tape is also great for arts and crafts and school projects making it a really diverse and useful tape.
As you can see T-Rex Super Glue Tape has a wide variety of uses whether at home or on the jobsite. Learn more about T-Rex Super Glue Tape and all of our ferociously strong products at T-RexTape.com.