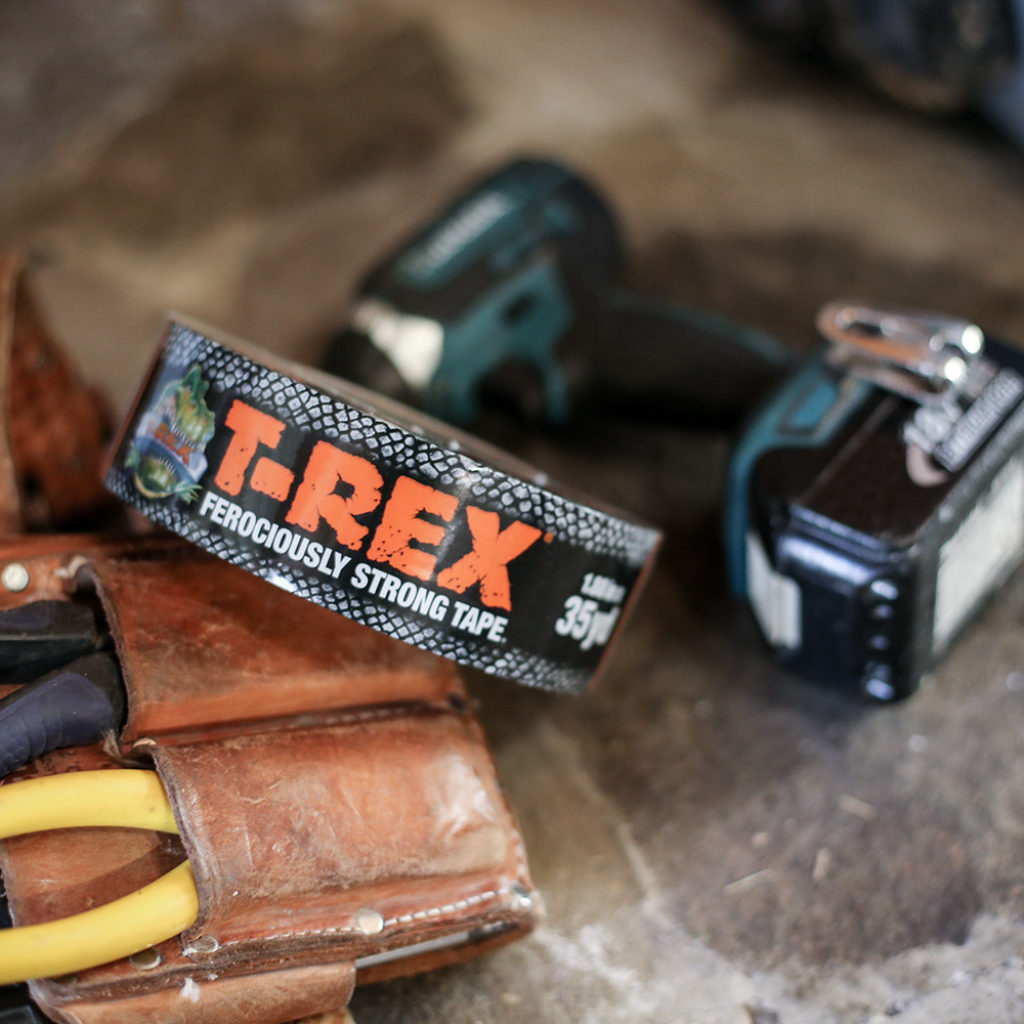 How to Create the Ultimate Tool Belt
Whether you're a professional tradesman or a home handyman, having the right tools for the job is key, and keeping them at arm's length is even more important. A well-organized tool belt saves time and effort and allows for everything to be in one place. But do you know what makes for a truly efficient tool belt? Here are a few helpful tips to pull together a tool belt so you can work faster and better.
Choose your Tools: It's important that each tool in your belt has a purpose and is chosen to best benefit the task at hand. Primary tools, such as claw hammers and utility knives, should be placed on the side of the belt that aligns with your dominant hand. Secondary items, such as nails and screws, should be placed opposite, allowing for a steady flow of work.
Selecting a Tool Belt: The one-stop-shop and ultimate helper, the tool belt is a must-have for the DIY fixer-uppers. This accessory allows for your go-to tools to be accessible at all times and work through a project with hands-free ease. As you become more comfortable with the organization of your tool belt, your speed and efficiency will greatly improve, as you'll avoid multiple trips back to the workbench. So, where do you start? Choose a tool belt with multiple pockets, making sure that each of your items can fit comfortably and not be too crowded. When buying a tool belt, make sure to evaluate all of the options. You want a product that can withstand the weight of your tools, while also providing the comfort and reliability that is necessary when to get the job done.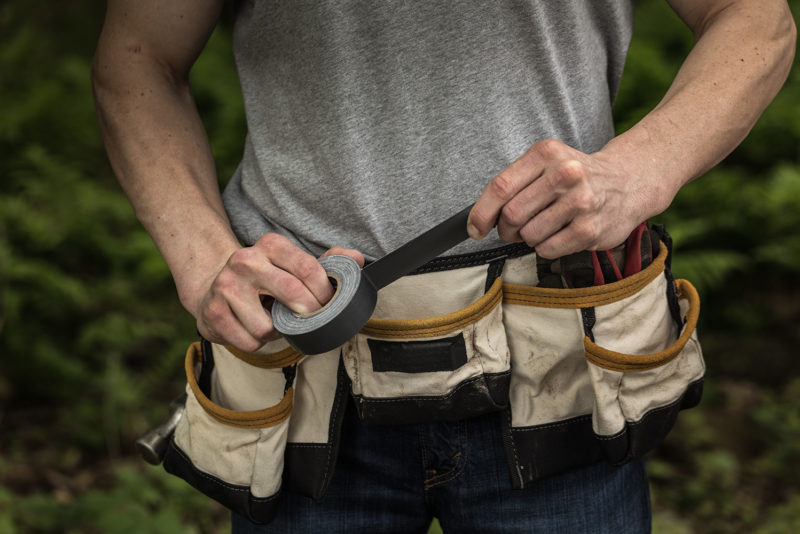 Don't Forget the Tape: The middle pouch of the tool belt is a great place to keep your go-to tool, so this should be home to your T-Rex® Tape. While some tools are only right for certain jobs, T-Rex Tape is the versatile, strong and reliable tool you need on hand at all times. T-Rex Tape works longer, is all weather and holds stronger. The waterproof backing resists extreme cold or heat, holding together at temperatures of -7 F to 200 F. The double-thick adhesive holds true to brick, concrete, shingles, painted and non-painted wood, and vinyl siding.
Now that your tool belt is locked and loaded, try this pro tip to make using it seamless and safe: Reverse your belt and wear the pockets in the rear. This shifts the weight of the belt while bending over and creates more space in front of you. The extra space will ensure that the belt does not interfere with climbing ladders or seeing your work. Another way to reduce the stress from the weight of the tool belt is to wear suspenders for extra support. 
A well-organized tool belt, combined with the highest quality tools, will lead to consistently great performance for any job. As you prepare for your next project, ask yourself, "Is T-Rex on my tool belt?" If it's not, you're not ready to start.