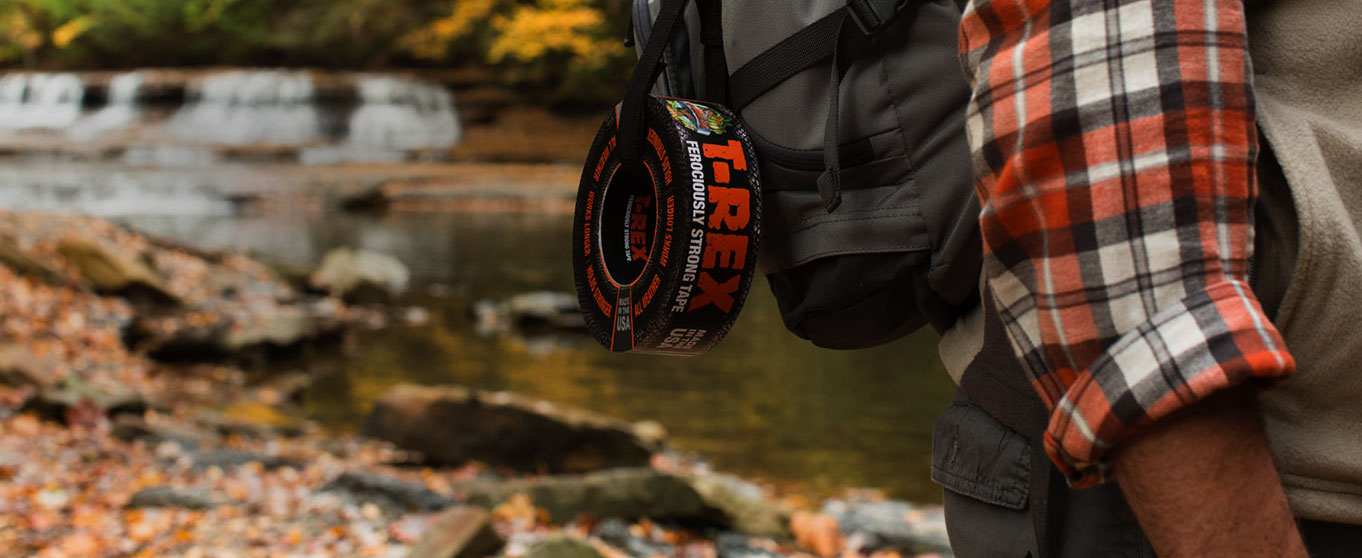 T-Rex® Brute Force® Tape Wins a 2020 Pro Tool Innovation Award
.
Avon, OH (October 1, 2020) — This week T-Rex® brand received a Pro Tool Innovation Award (PTIA) for T-Rex® Brute Force® tape. Judging for the 8th annual PTIA Awards wrapped up as a diverse panel of judges made up of contractors, construction business owners, tradesmen, and media professionals came together to vote on the most innovative construction and outdoor power equipment industry products in the world. This year saw a particularly diverse and competitive set of entries submitted by top manufacturers from around the world.
Here's what the Pro Tool Innovation Awards judges said about T-Rex® Brute Force® tape:
To test T-Rex® Brute Force® tape the Pro Tools team wrapped it around Pro Tool Reviews Managing Editor and his F-150 and watched him pull it down the road. This is some crazy strong tape! It's so strong, you can't tear it—you have to cut it with a blade. Duct tape is still great for ductwork, but when you want pure strength, that's when you turn to T-Rex® Brute Force® tape
After pouring over hundreds of power tools, hand tools, fasteners, and accessories, winners were judged and chosen based on their leading innovation in the industry. Winners tended to demonstrate notability in any combination of the following: innovative features, advanced power delivery, groundbreaking ergonomics, technological advancements, and value. The 2020 Pro Tool Innovation Awards recognize best-in-class products that are truly ahead of their time.
This year, 78 different manufacturers and brands submitted over 320 products in dozens of categories for a chance to take home a 2020 Pro Tool Innovation Award.
"In our 8th year running the PTIA Awards, we continue to be amazed at the level of innovation and design manufacturers demonstrate with their newest products. Brands really innovated and improved their products this year to achieve improvements in job site efficiency, safety, and productivity. We're also seeing new features, more run-time in cordless, and greater advancements in materials. While average products see incremental advancements, Pro Tool Innovation Award winners truly distinguish themselves in the industry and deserve recognition. Business owners, builders, contractors, and tradespeople can look to the PTIA Awards to find new products that help them work more quickly, safely, and with greater efficiency," said Clint DeBoer, Executive Director of the Pro Tool Innovation Awards. "Many of these new products also save you money—either through a reduction in material costs or via efficiency on the jobsite. It's that kind of innovation that we want to highlight each year."

Visit protoolinnovationawards.com for more about the Pro Tool Innovation Awards.
Download Document