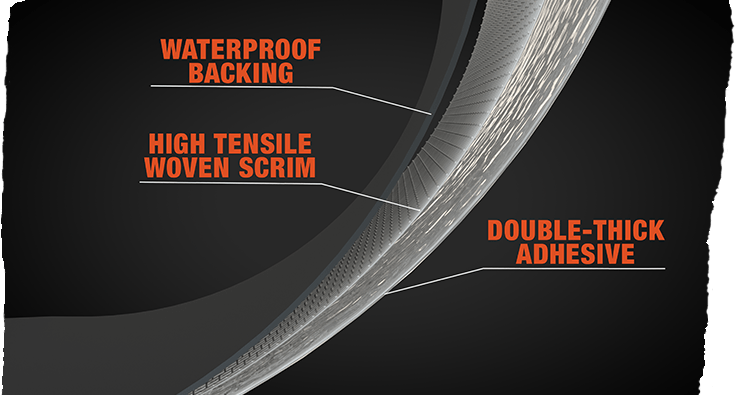 All-Weather Durability
Where does this tape get its uncaged ferocity? Combine 3 layers with heat and pressure and the highest grade rubber and cloth materials in a high quality, technologically advanced manufacturing process. That's how we control the quality of the tape until the moment it's put to the test at the job site or home.
Water Proof Backing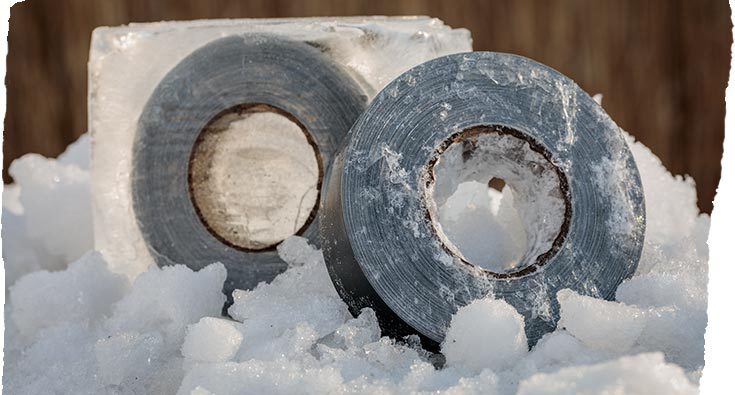 Technology: Tough, thick polyethylene skin.
Benefit: Repels fierce weather conditions even in the coldest temperatures
High Tensile Woven Scrim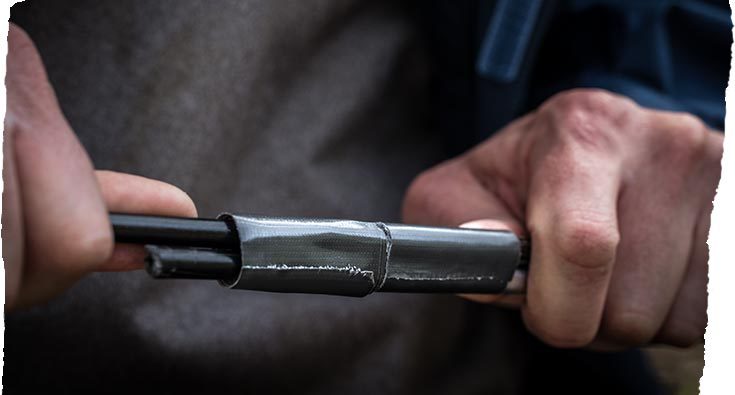 Technology: Heavy interwoven thread
Benefit: Ferocious strength and durability for indoor and outdoor use
Double Thick Adhesive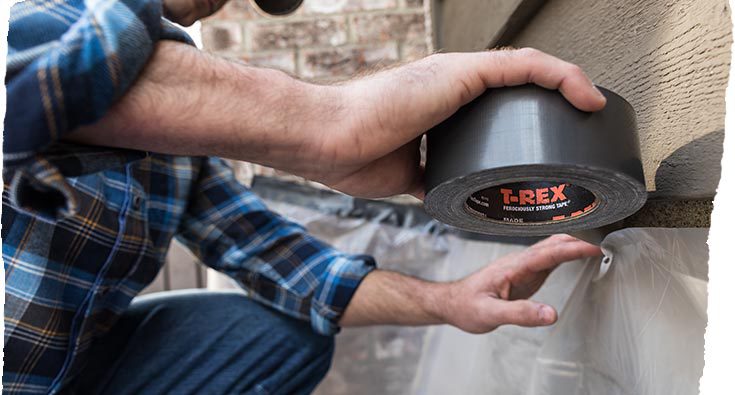 Technology: Double-thick adhesive melted and bonded with the tape skin using heat and pressure
Benefit: Strong hold on rough, dirty surfaces like brick, concrete, shingles, painting and non-painted wood, and vinyl siding
THREE DISTINCT LAYERS COMBINE TO CREATE THIS WEATHER-RESISTANT, FEROCIOUSLY STRONG TAPE.
Tested in labs. Proven strength & durability. Trusted for your toughest jobs.