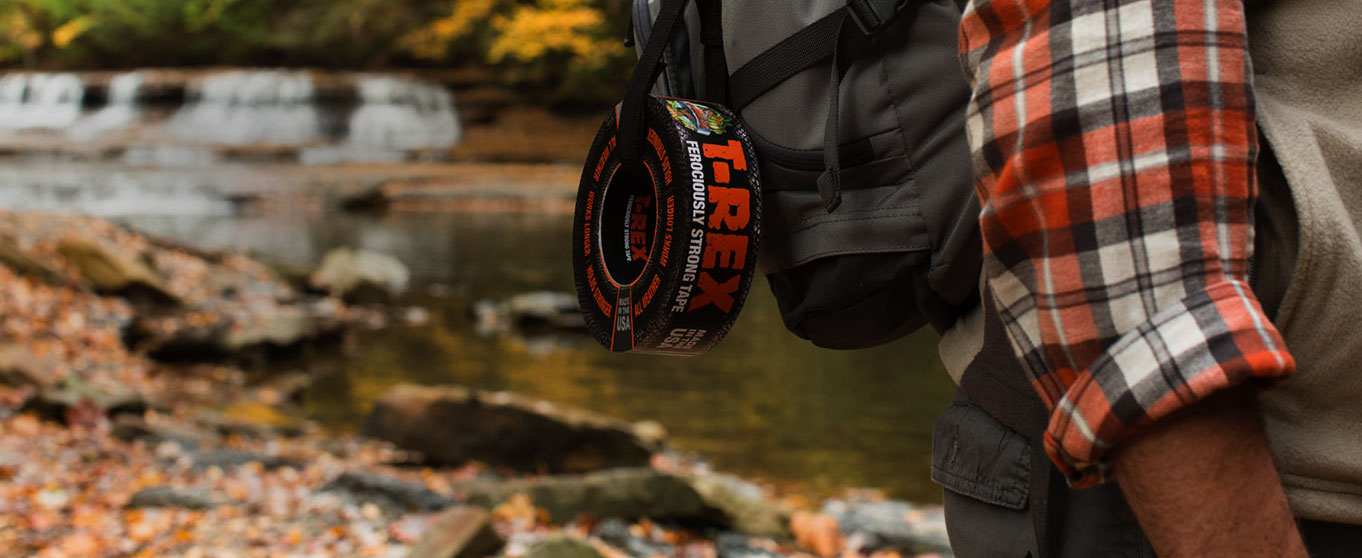 T-Rex® Tape Announces "Survivorman" Television Personality as 2016 Spokesperson
.
AVON, Ohio (February 4, 2016) – Best known as the creator, producer and star of the hit television series "Survivorman," Les Stroud, the world's most trusted expert in survival and outdoor life, is teaming up with T-REX® Tape as the brand's new 2016 spokesperson.
"We are thrilled to partner with Les because he is known for pushing the limits mentally and physically in survival situations," says Stephen Wagner, assistant marketing manager, at ShurTech Brands, LLC, the company that markets T-REX Tape. "As a technologically advanced tape, T-REX Tape is also known for pushing the limits in both adhesion strength and hold. Les is the perfect person to help bring the strong qualities of the tape to life."
Stroud has appeared in, hosted and produced numerous television specials and series including: "I Shouldn't Be Alive," "The Science of Survival," "Les Stroud; Beyond Survival," "Off the Grid with Les Stroud" and many more. He also is a celebrated keynote speaker and musician, as well as an accomplished Globe and Mail  best-selling author after penning, "Survive!: Essential Skills and Tactics to Get You Out of Anywhere – Alive," "Will to Live," and "Beyond Survivorman." Stroud is a proud member the prestigious Explorers Club, a Fellow of the Royal Canadian Geographic Society and an advanced survival trainer for the Canadian Military Armed Forces.
"Teaming up with the T-REX Tape brand is exciting because of their evident, constant commitment to quality and integrity," said Stroud. "I focus my life and career on projects and partnerships that come from a place of authenticity, professionalism, due respect and a commitment to excellence. I look forward to developing a wonderful relationship and a solid partnership with the T-REX Tape brand."
T-REX Tape is the perfect tape for any project – where only the best will suffice. Whether it's simple, around-the-house fixes, outdoor sports and survival or extreme industrial repairs on a work site, there's no project too big or too small for this Ferociously Strong Tape®. T-REX Tape has four times the staying power, three times the holding power and two times the bite over regular tapes, and its double-thick, super-aggressive adhesive allows the tape to offer superior hold on more surfaces than other ordinary tapes – including rougher and dirtier surfaces in a wide range of temperatures and humidity levels. T-REX Tape also is specifically designed with a thick sun-resistant skin which gives the tape its famed holding power – inside or outside.
For more information on T-REX Tape, visit trextape.com.
Download Document