Tips and Tricks for Building a Solid Web Presence
Tips and Tricks for Building a Solid Web Presence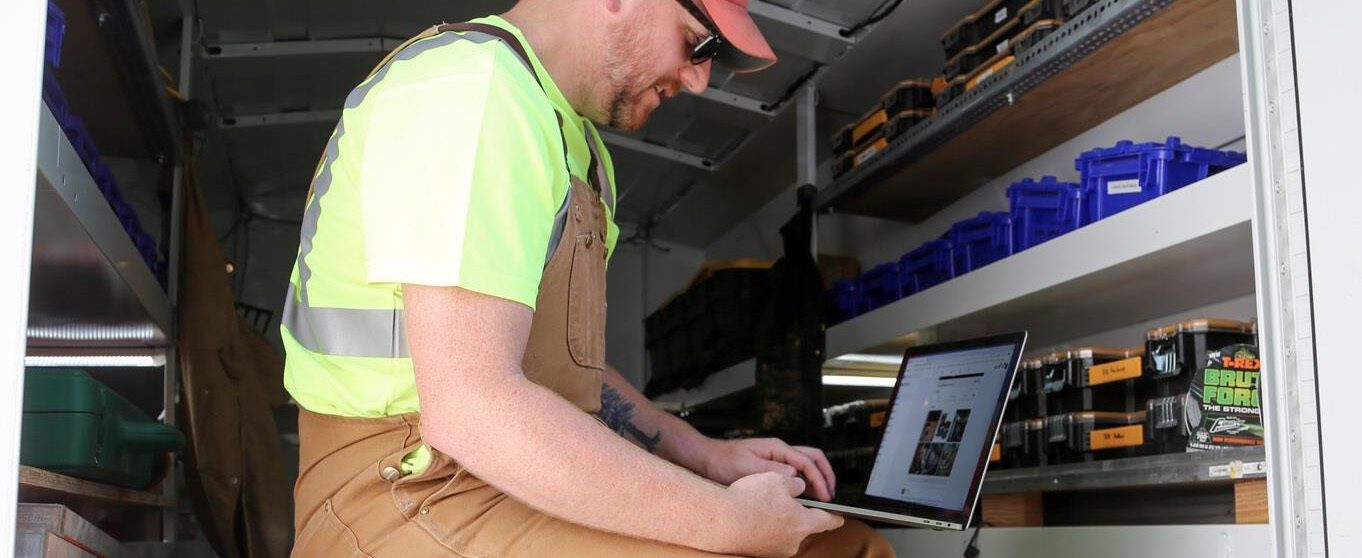 As a small general contracting or repair business, you already know that you have to work harder and smarter than your larger competitors to attract new customers and grow your business. Your website is a critical tool for your growth, but like any tool, you have to know how to use it to get the results you want.
To help you optimize your company's web presence for the best possible benefits, we've gathered a small list of tips and best practices that can make a big difference in your online visibility and your website's effectiveness.


Rule #1: Get prospects to your website.
Building a strong web presence means thinking beyond your website alone. You need to make sure prospects and leads can easily find your website. Here are a few ways to help improve your visibility and drive more traffic to your site:
Set up a free Google Business Profile. A Google Business Profile is a free listing that allows potential customers to easily find and connect with you when searching in Google or Google Maps. Your listing appears whenever someone searches for your business by name or—even more importantly— by the type of services you provide. For example, if a homeowner in your area searches for "general contractors near me," Google will generate a list of businesses within the vicinity. Each listing includes a location, phone number, hours, number of years in business and customer reviews, as well as links to the business' website and its location on a map.


Bonus Tip: When completing your profile, be sure to fill it out completely, as this can help with your search rankings or be a deciding factor for a customer to choose your services or move down the list to someone else.



Encourage reviews. Reviews are an important part of the decision-making process, especially for customers who are using your service for the first time. Think of your reviews as digital word of mouth and encourage customers that you know are happy with your services to leave positive reviews. This will help you earn a high star rating and allow you to stand out among similar businesses.

Bonus Tip: More importantly, the number of reviews you receive—positive or negative—directly impacts how high you rank in searches. Algorithms see more reviews as greater customer engagement and therefore places those businesses at a higher value to people searching online. More reviews translate to higher likelihood of your website being found online, so it benefits you to ask for a review after every job.



Optimize your site for search. Search engine optimization (SEO), which is improving your site to increase its visibility in searches, is based on two factors: the services you offer and how your prospects search for those services. The words people use most often to search for businesses like yours are called keywords, and some keywords are more popular than others. To optimize your website and have your business appear favorably in search results, you need to sprinkle the right keywords throughout your website. A good rule of thumb is to include the keyword for each web page in the title of the page, in the first sentence and once every 100 words.

Bonus Tip: So what are the best keywords for your business? A number of free resources for keyword research are available online, including Google Keyword Planner and Semrush. Also check out A DIY Guide to Keyword Research for Contractors for additional guidance.

Bonus-Bonus Tip: Adding blogs to your website and optimizing them for search is a great way to improve your search ranking and attract more visitors to your site. You can also promote your blogs on your social media channels to drive traffic to new content and keep prospects interested.

Rule #2: Once prospects are on your site, make sure they stay.
Your Google profile, reviews and website optimization are the first part of the equation for constructing a solid web presence. The next step is to make sure prospects stay on your website and, more importantly, take action, like requesting a quote or emailing you. Here are four tips for converting more site visitors into customers.

Get to the point on your homepage. Your homepage is frequently the first impression a prospect gets of your company. That's why it is important to show who you are, what services you offer and the areas you serve as quickly as possible, so visitors know instantly if they are in the right place for their needs. Say, for example, you are a full-service electrical company. A homepage with a headline that states you provide electrical services for homes and businesses and that your primary services areas are residential, commercial and industrial allows prospects to immediately identify your service offerings and self-sort into the correct service category.

Bonus Tip: Some businesses rely on clever names or humor to capture interest, and they forget to say who they are and what they do. Being clever or humorous is a great way to differentiate your business culture from competitors—but also make sure it doesn't come at the expense of clarity in what you have to offer.




Include customer testimonials and a project gallery. You can tell your prospects about your services, experience and credentials, but nothing is more powerful than showing evidence of your expertise through photos, videos and customer testimonials. Reviews, testimonials and project galleries add credibility to your brand and build trust in your business.

Bonus Tip: Post project photos and testimonials on your social media channels and link them back to your website to help increase traffic and keep your business top of mind.



Make it easy to take action. Prospects of contracting and repair businesses often have a sense of urgency, so it's critical that your contact information is easy to find and easy to use. Don't bury your phone number in the footer or on a Contact page. Make sure it is prominently displayed on every page, ideally in the site header, and that its design and location are consistent from one page to another. Also be sure to give visual prominence to points of action on a page, such as emailing or calling you; these should appear as highly visible buttons, rather than hyperlinks within paragraphs.

Bonus Tip: Different people prefer different methods of contact, so try to offer something for everyone, such as a phone number, a contact request form and an email address.



Don't forget to optimize for mobile. Likely, at least half of your website visitors are using mobile devices when they first engage with you, so make sure you test your website for user-friendliness and functionality on a smartphone and a tablet.

Bonus Tip: Since many of your prospects will be conducting searches on their smartphones, enable click-to-call for your phone number to make contact faster and easier.


As a small business, it's natural to feel overwhelmed by all of the advice for creating and maintaining a strong web presence. Decide what works best for you and remember that simplicity and clarity are always good choices.