How to Build and Grow a Social Media Presence
How to Build and Grow a Social Media Presence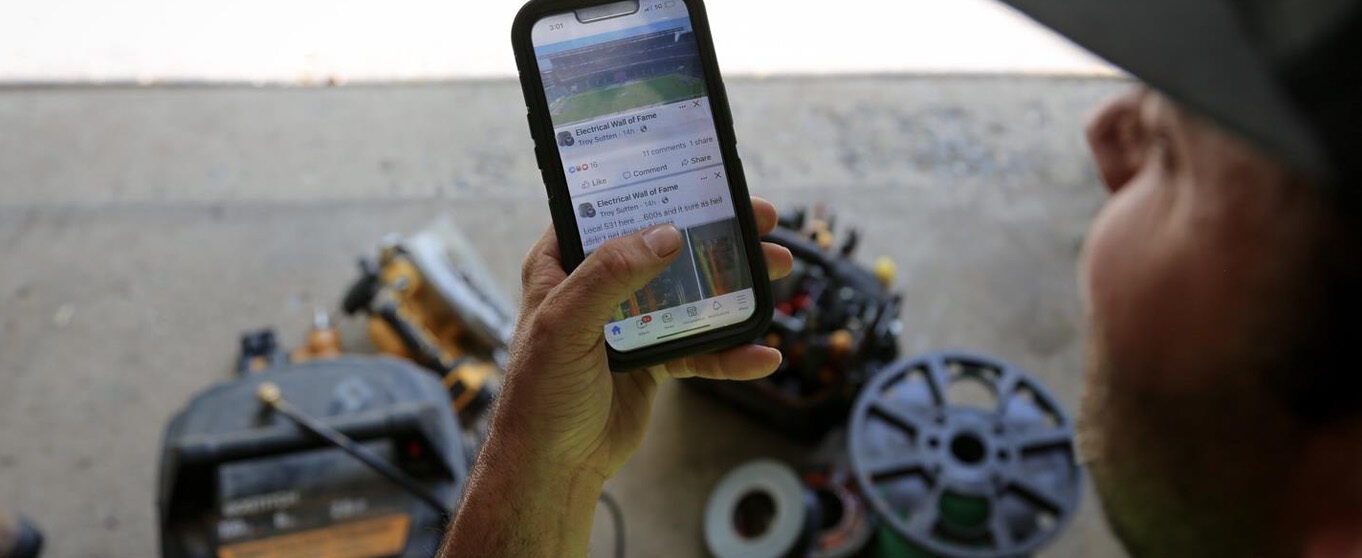 General contractors and repair businesses know that the best way to build a strong business is by word of mouth, and in today's world, we call that social media. When a home or business owner needs contracting or repair services, they are less likely to phone a friend and more likely to go to their social media outlets. This is great news for smaller businesses that don't have big marketing budgets, but only if they know how to use social media effectively.
Facebook and Instagram offer the best bang-for-your-buck features, and there are plenty of budget-friendly options for paid advertising. But even if you're not prepared to spend marketing dollars just yet, you can still reap the benefits of using these communication tools.
With a basic understanding of who your customers are and what they need, plus a little time and planning, you can be well on your way to maximizing the benefits of social media to meet your marketing and communication goals.
Why social media is good for smaller GCs and repair businesses
Simply defined, social media is an information-sharing tool, but unlike other marketing tools that are one-dimensional, one-directional and used to push information out, social media is multidimensional, multi-directional and allows for information exchange—between you and your customers and even from one customer to another. It's this exchange that helps you find new leads, reinforce existing customer loyalty and gain new insights that can help you strengthen and grow your business.
Different platforms offer a variety of features that allow you to post text, images, video and audio to inform your audiences and enrich their experiences with your company. Your website can do these things too, but social outlets offer the opportunity for your followers to react, respond, inquire and review your services in more dynamic and instantly gratifying ways. Social channels also make it easy for you to quickly share examples of your capabilities and workmanship, which are big factors in decision making for customers who are seeking your services.
Where and what to post
Most general contractors and repair businesses gravitate to Facebook and Instagram as their go-to social channels because of their popularity, general ease of use, and business-friendly tools.
When it comes to deciding what to post, there is one general rule that overrides all others and that is: whatever you post, make sure it is of value to your customers.
Naturally, you're focused on your needs as a business owner, and you have specific sales goals. But don't let your sales goals get in the way of good relationship-building communication with your customers. Telling potential customers what they need generally doesn't work to convert leads. So what does work? Showing them that you offer a high-quality service, you are skilled at what you do and you are a valuable resource in your industry and in your community. Here are a few ideas to consider:
Completed projects. Your skill level and expertise are best communicated by showing your completed projects. Photos, or better yet videos, of a project in progress and the final product are essential for general contractors. New customers want to see what kind of quality they'll get with your services, and the more you show them, the better.

Bonus tip: To bring a prospect deeper into your sales funnel, post one or two photos to your social channels and link the post to your website for more photos and information. This strategy lets you track interest through webpage visits.



Reviews and testimonials. You can list every possible credential and qualification you possess to try to sell your services, but if you have a happy client advocating those qualities on your behalf, it creates a level of trust you can't inspire on your own. Reviews are particularly useful for repair businesses. If you have a client who says you were prompt, knowledgeable and your price was fair, that is often all a prospect needs to give you a try.

Bonus tip: When job is complete, ask your customers to offer a quick statement on video about you and film it on your mobile phone for use on social media later. The more testimonials you collect, the more social posts you'll have at your disposal.



Tips, tricks and expert advice. Every general contractor and repair person knows the DIYer who calls for service after they've tried and failed to build or fix something themselves. Why not offer them a few tips to help them be more successful? Sharing advice and expertise helps establish your credibility, and it can lead DIYers directly to your services when they get in over their heads. Tips can be simple, one-sentence posts to your social channels, or they can be longer blogs or videos that live on your website.



Bonus tip: To drive traffic to a blog, use your social media posts to introduce the topic, and link the post to the blog's webpage.






Community involvement. Being active in your local community is an excellent way to provide insight into your company's values and culture. Showing your involvement on your social channels has many benefits. First, you are encouraging others to get involved and invest in the people and places where you want your business to grow. Second, posting names and faces gives your brand a human touch by allowing potential customers to see your business as a group of real people instead of as a faceless entity.

Bonus tip: Sharing your community involvement can also help with recruitment of new talent by exposing your businesses to unexpected audience networks and building your reputation as a good employer that's invested in its community.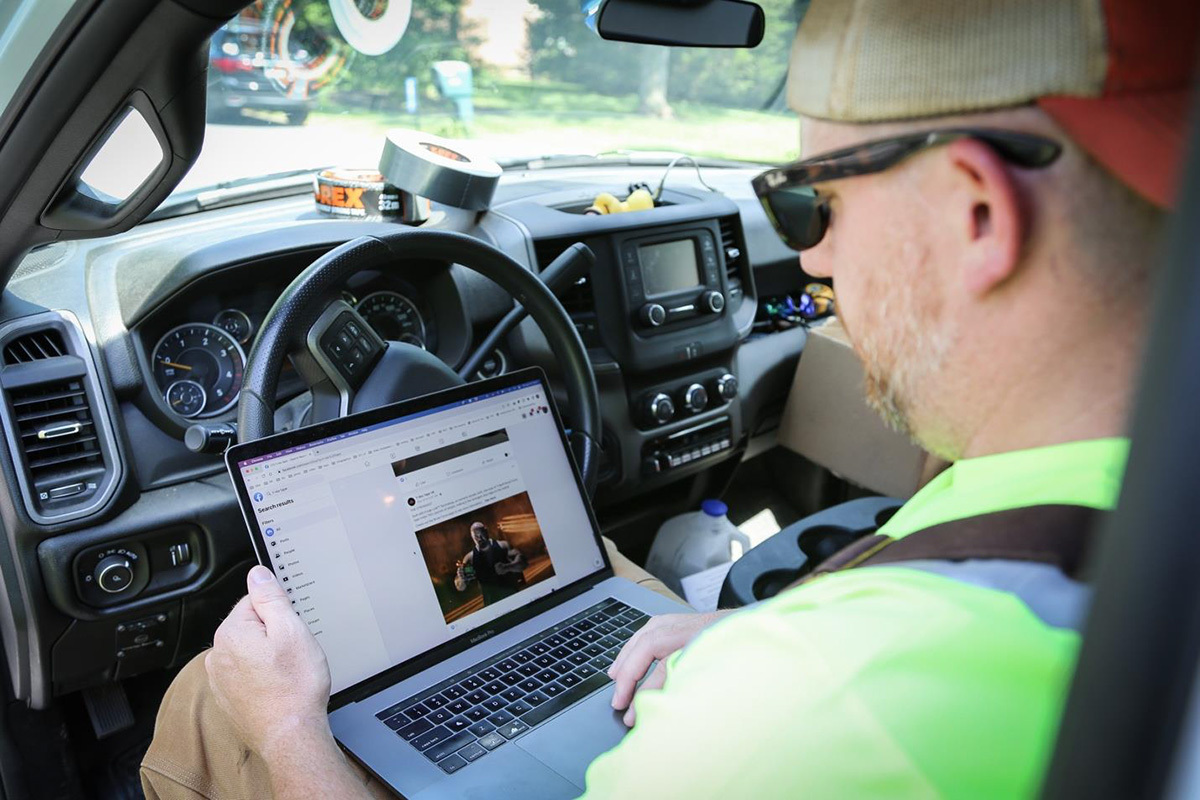 Getting started
One of the biggest challenges to creating a successful social media strategy for a small business is being consistent. And that often comes down to bandwidth—many companies start out strong, then get sidetracked when work gets busy.
To avoid this pitfall, start with a simple social media plan. Decide how often you think you will have time to post (once or twice a week is fine) and create a calendar. Then plan the topics you want to post about each week, and if you're bigger than a one-person operation, designate one dependable employee to being in charge of carrying it through.
Finally, make time in your schedule every month or so to explore new topics to add to your posting calendar. You can also use this time to assess which posts are getting the most attention, so you can adjust your topics for greater interest moving forward.
Make a plan. Be consistent. Offer value. Follow these tips and you will be surprised to see what social media can do to strengthen your business.